Changing
the game
for
nature
Bagh refresher training on revised M&E Plan
Wed October 25th at 12:27pm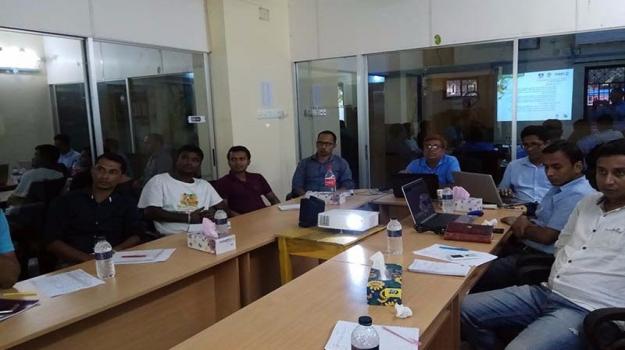 USAID's Bagh Activity (a project implemented by WildTeam) organized a refresher training on its second revised Monitoring & Evaluation Plan from 20 to 23 August in Khulna to help the staff gain a better understanding of the Project's M&E matrix and improve their capacity to adequately capture the progress of the Project.
Five separate training sessions were held at the regional office and four range offices of Bagh to train 30 selected staff on the updated M&E Plan. Bagh Monitoring, Evaluation and Learning (MEAL) Manager Md. Abdus Salam and M&E Officer Adnan Hossain facilitated the training sessions. The refresher training discussed different aspects of the second revised Monitoring & Evaluation Plan. The facilitators also shared the Project's Mid-term Evaluation and Data Quality Assessment (DQA) reports with the staff to help them identify areas of improvements in data collection and progress monitoring.
Bagh M&E Team aims for monitoring the performance of the Bagh Activity and reporting on the progress made towards the achievement of its target results. The team works closely with all the components and work streams to capture progress and achievement against the targets. The refresher training and report sharing sessions were an excellent opportunity for the Bagh staff to understand and improve their capacity on Monitoring & Evaluation. The three-day visit also allowed the Bagh M&E team to review the quality of data inputs from the field.