Changing
the game
for
nature
WildTeam shares achievements under OCD Project
Wed October 4th at 12:35pm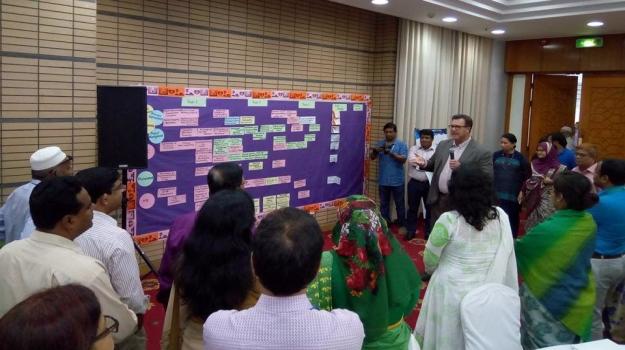 USAID's Bagh Activity (a project implemented by WildTeam) showcased the experiences and lessons learned for WildTeam through the USAID's OCD Project at an experience sharing event on 27 September in Dhaka.
Under the USAID's Organizational Capacity Development for Local Implementing Partners in Bangladesh (OCD Project), the United Nations Office for Project Services (UNOPS) provided operational capacity building assistance to WildTeam for the past three years. The capacity assistance focused on financial management and internal control, HR, procurement and project management. The event was held marking the closing of the OCD Project at the Media Bazzar conference room of Bangabandhu International Conference Center (BICC) to celebrate the achievements and share the best practices with key staff, donors and stakeholders. Capacity building assistance was also provided to the Government Engineering Department (LGED) and Dhaka Ahsania Mission (DAM) under the OCD Project.
In his opening remarks at the event, Bagh Chief of Party Mr. Gary F. Collins recalled the journey of WildTeam over the last few years and how the OCD Project contributed to its robust transformation in organizational capacity. The Bagh COP and Mr. Shajedur Rahman, Head of Finance of WildTeam, highlighted the key milestones in the capacity development efforts and the key outputs generated through the OCD Project. Professor Dr. Md. Anwarul Islam, CEO of WildTeam; Dr. Gawsia Wahidunnessa Chowdhury, board member of WildTeam; Mr. Renerio Acosta, Bagh AOR and Senior Environment and Climate Change Advisor of USAID Bangladesh were also present on the occasion along with other officials from USAID, Bagh, WildTeam and UNOPS.